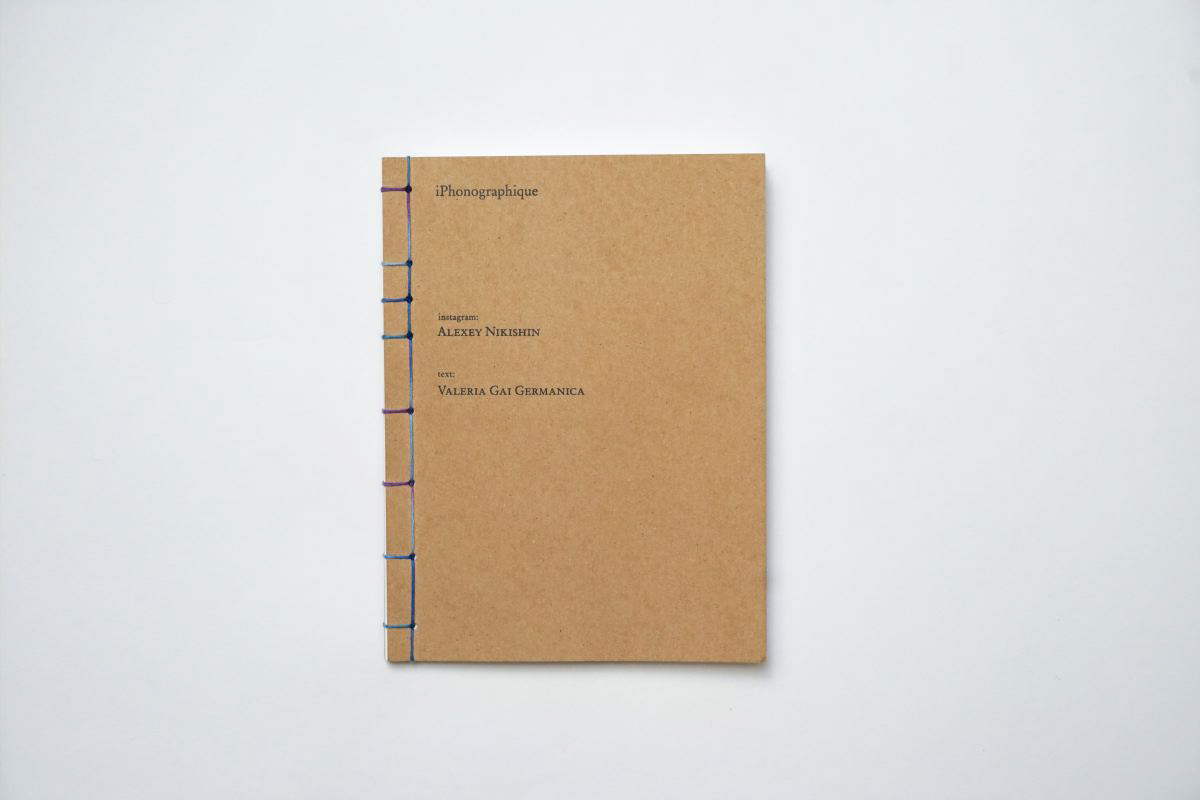 Artist book of Alexey Nikishin, one of main russian contemporary artist. Exploration of modern communications among people and reflection of Alexey's researces of modern smartphone's artistic capabilities. Accomplished with text by other russian contemporary artist - film director Valeria Gai Germanica.
"Two people. One is very passionate. He is all fire, whirlwind, beauty, endless flight and movement, goodbye to the old; the new life is ahead — he is sure. She writes to him. But the words, the messages do not reach him. The connection has failed. But one can argue, persuade, forgive, love, talk to oneself, feel sad, do things, count days, live through weeks, contemplate for hours, write… Without sending the messages" - Alexey comment this collaboration.
Japanise binding was selected to represent this endless communication and give feelings of modern "swipe" interfaces.
150x200mm / typeface Original Garamond / paper GardaPat13 Kiara 120g / cover Schoelleshammer / printing&binding Nemakulatura / issue 30un
Awards: Photoindependent.com 2016 — shortlist / Athens Photo Festival 2016 - finalist / Photobookshow 2016 - selected book / SCAN Tarragona 2016  - selected book
Collectors review: Josef Chladek, Christer Ek
In collection of Moscow Multimedia art Museum, Moscow Museum of Modern Arts, private collections